In 1986, YOUNG ASTRONAUTS, that were endorsed by John Glen, Jr. himself, were produced. Alot of the girl one had the beautiful "popcorn" hair. they came in suits that included a white helmet, boots, gloves, overalls and shirt. Also came with a USA flag and poster. I have also spotted some in the Canadian market (P'tits Bouts de Choux) that, obviously, come with the Canadian flag instead.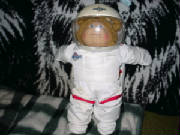 Here is a front veiw(#10 headmold, gold double braids, blue eyes)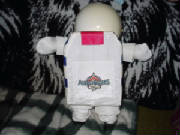 Back Veiw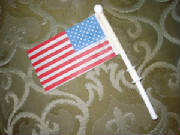 The flag they come with.