This series was started by Coleco and finished by Hasbro. I still learn more and more each day about these awsome kids. I suppose my fave parts of this line, are the "punk rocker" hairstyles, and the Asian kids, and the whole new clothing line made just for them. I especially like that boys have nylon hair.... for the first time ever!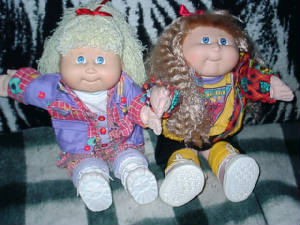 #44 lemon thin crimp with blue eyes, #45 sandy blonde nylon crimp with violet eyes.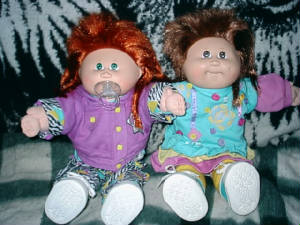 My two "punk rocker" girls!
#45, #36, #44 were introduced in the Designer Line.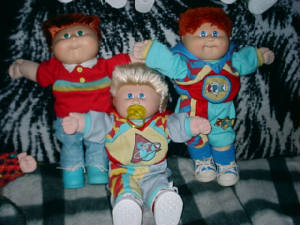 Some of my flattop boys.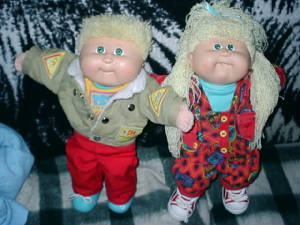 #45 boy and #18 girl. Both with green eyes and lemon hair.