On this page I will attempt to clue you in on all the little faces of Coleco...AKA the HEADMOLDS. Just in case you where wondering, there was no #7 or #13 produced.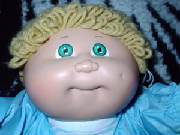 #3 headmold(some came with small eyes)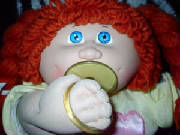 #4 headmold(came with pacifier)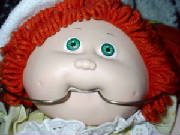 #5 headmold(some came with headgear, like this gal)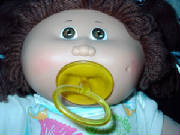 #6 headmold is the other pacifier mold, much chubbier then the #4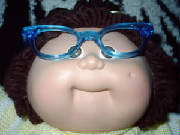 #8 headmold(some came with glasses)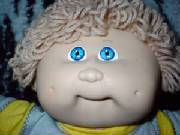 #9 headmold(I call it the "monkey face", notice the crooked smile)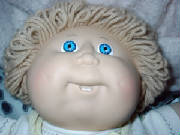 #10 headmold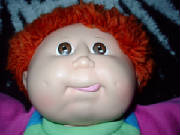 #11 headmold
#12 headmold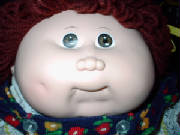 #14 is the chubbiest of all with a double chin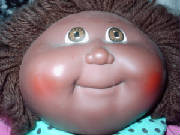 #15 has a big no tooth grin.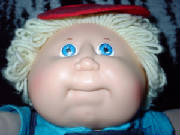 Pretty similar to the #12, but the #16 has a dimple on the chin.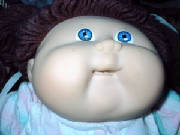 The #17 has two bottom teeth that are starting to grow in.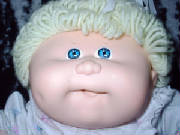 #18 headmold
#19 with seven teeth, missing the front two.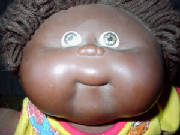 #20 headmold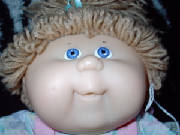 #21 headmold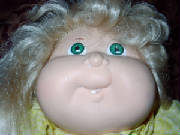 #H22 is only found in the Growhair series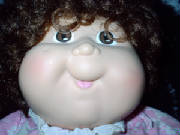 #H23 is the other one only found amoung the Growhairs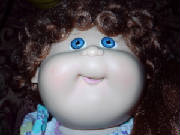 #30 headmold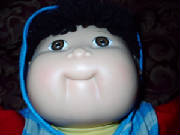 #36 is the only Asian kid produced by Coleco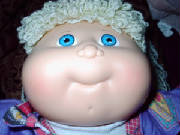 #44 was only available through the Designer Line series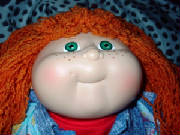 The #45 was only made for one year, 1989 in the Designer Line series.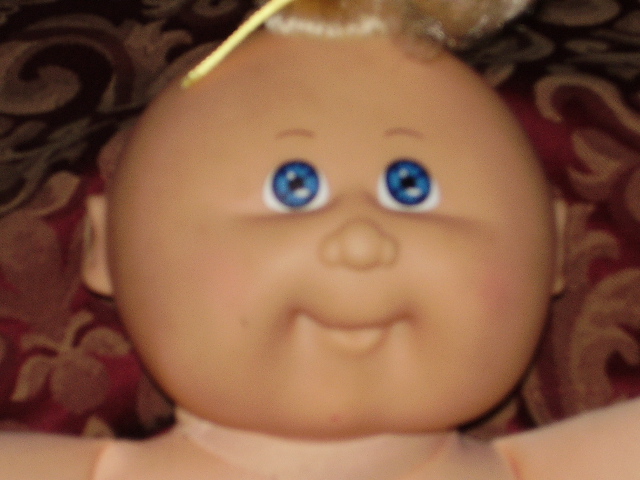 #47 headmold is found only in the Sippin' Kid series(info page coming soon)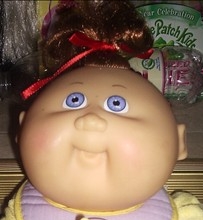 #49 headmold: found in the Sippin' Kid line,
wider head than #47, and wider nose.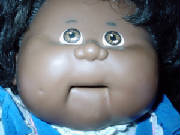 The #T-8 is one of the two headmolds made specially for the Talking Kids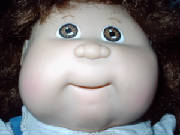 The #T-9 is the second headmold made just for Talking Kids